JOIN US
BECOME A MEMBER!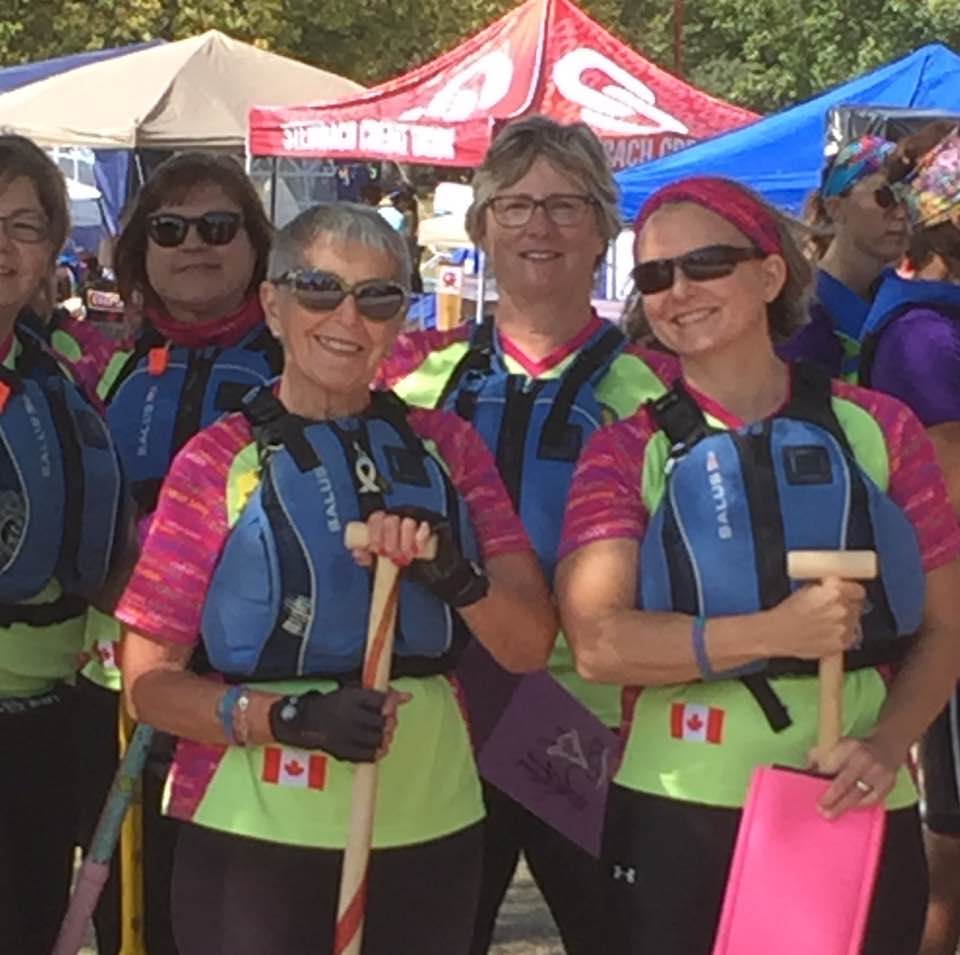 Are you interested in joining an active group for fun and fitness?
Chemo Savvy welcomes all breast cancer survivors. You don't have to be an Olympic athlete.
New members are accepted annually in February. New recruits are invited to dryland training in February and the deadline for membership is the last day of February.
What you need to do is...
Be a breast cancer survivor.
Have completed all treatment, preferably at least three months prior to the beginning of the dryland fitness training in February. Members should undergo at least 3 months of gradual fitness training prior to beginning any paddling program.
Speak to your doctor about whether this is a safe activity for you at this time.
Commit to participating in the Chemo Savvy Dryland fitness and paddling program.
Commit to attending at least one practice per week from February to the end of paddling season in September.
Chemo Savvy is a registered charity run by breast cancer survivors for breast cancer survivors–we understand what you're going through. If you have any questions, please do not hesitate to contact us
P.O. Box 26039, 676 Portage Avenue, Winnipeg, MB, R3G 0M0
Email: chemosavvy@gmail.com
Find us on Facebook
We recommend everyone interested attend an information meeting usually held in early February at the start of dryland training. At this meeting you will learn all about Chemo Savvy, the training required, paddling information, Chemo Savvy acitviites in the community, the costs involved and what gear you may need as well as the opportunity to ask questions.